Desert coyote in its natural element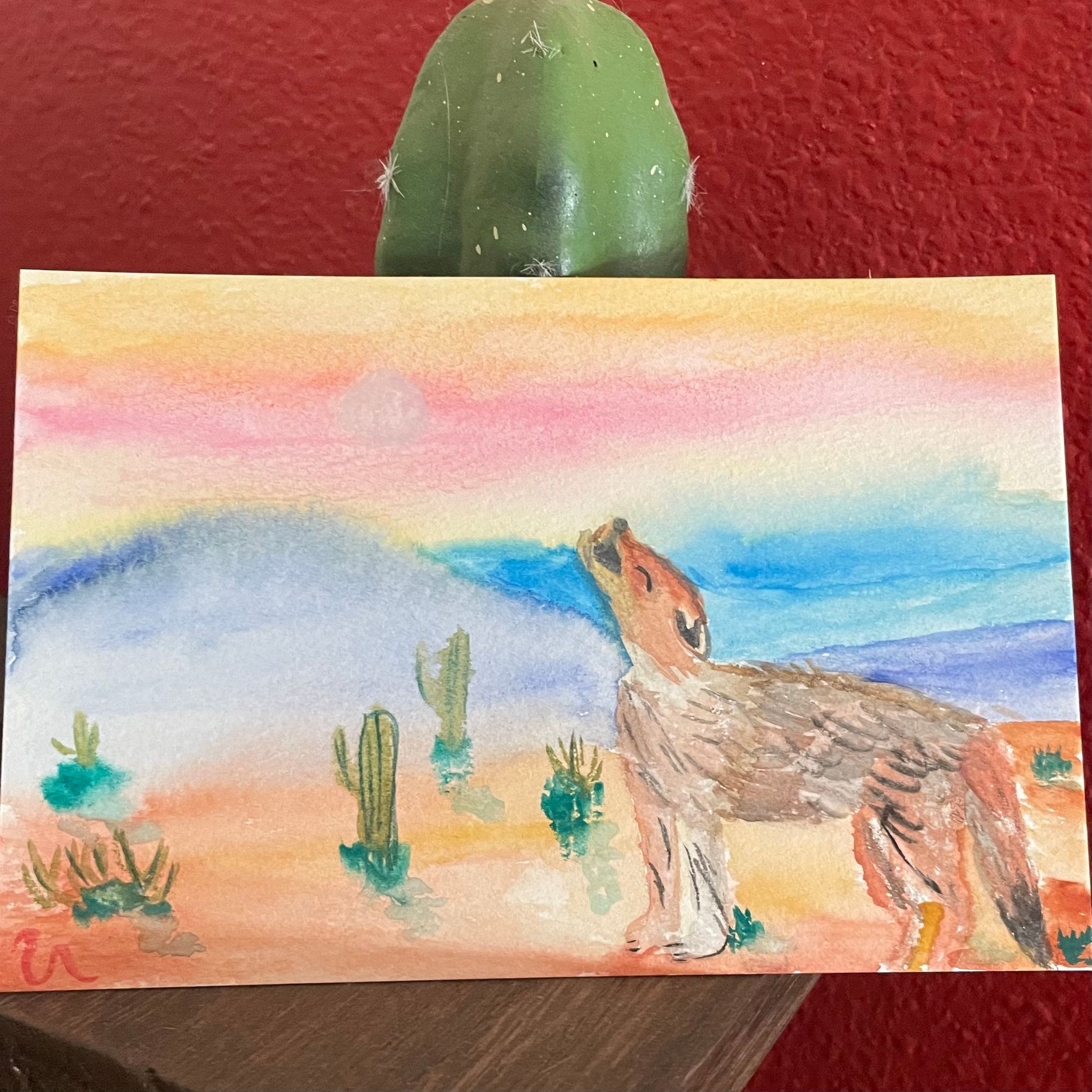 ---
Hear the hauntingly captivating howl of a desert coyote in this mesmerizing watercolor creation. Let its mysterious allure captivate your senses, transporting you to the untamed beauty of the desert wilderness.
Size: 4x6 horizontal landscape unframed
Price: $25 shipping included
Sold
Paintings ship within 3-5 business days.
Looking for a painting similar to this?
Send me an email- [email protected]
subject line: Howling Coyote
Elevate your space with captivating artwork that sparks joy and inspires tranquility. Place your order today and experience the transformative power of art in your everyday life. Don't wait, let your walls come alive with beauty and meaning. Learn more about ordering.