Step into the country with this picturesque mountain scene.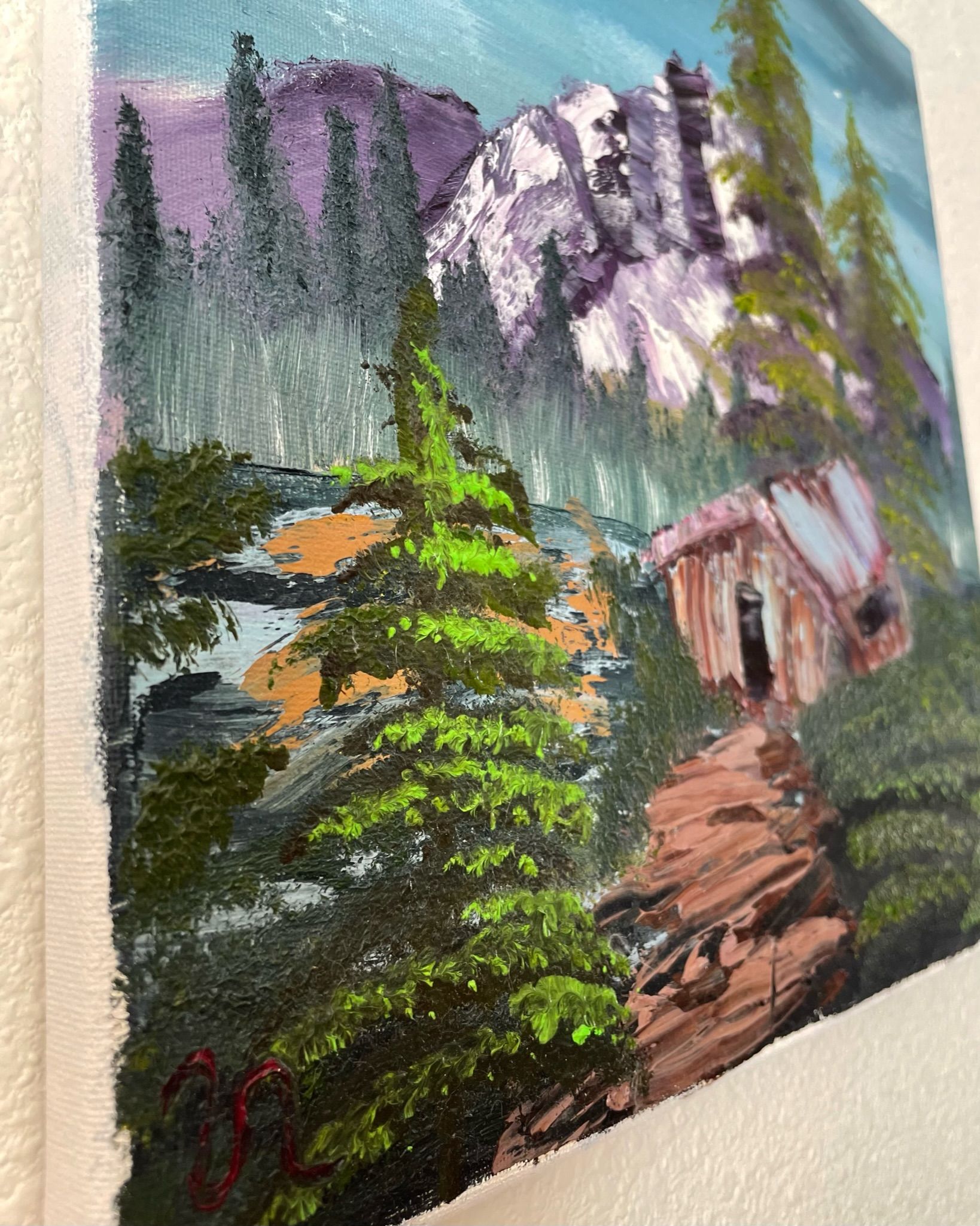 ---
Embark on a visual journey into the majestic splendor of the mountains with this captivating oil painting on a ready-to-hang canvas. The canvas unveils a picturesque scene, where a charming cabin nestles amidst the grandeur of towering peaks, harmoniously blending with its natural surroundings. Displaying this oil painting on your wall will not only elevate your space but also serve as a constant reminder of the untamed beauty that exists beyond our busy lives. Let it transport you to a place where time stands still, where serenity and harmony reign, and where the mountains whisper their timeless secrets to all who listen.
Size: 12x12 landscape framed and  stretched-ready to hang cotton canvas
Price: $100 includes shipping
Available
Paintings ship within 3-5 business days
Or email me-[email protected] with the subject line as the name of the painting.
subject line: cabin of dreams
Payments accepted venmo, paypal, zelle
Elevate your space with captivating artwork that sparks joy and inspires tranquility. Place your order today and experience the transformative power of art in your everyday life. Don't wait, let your walls come alive with beauty and meaning. Learn more about ordering.