Get lost in thought by the natural beauty of cactus in this high desert scene.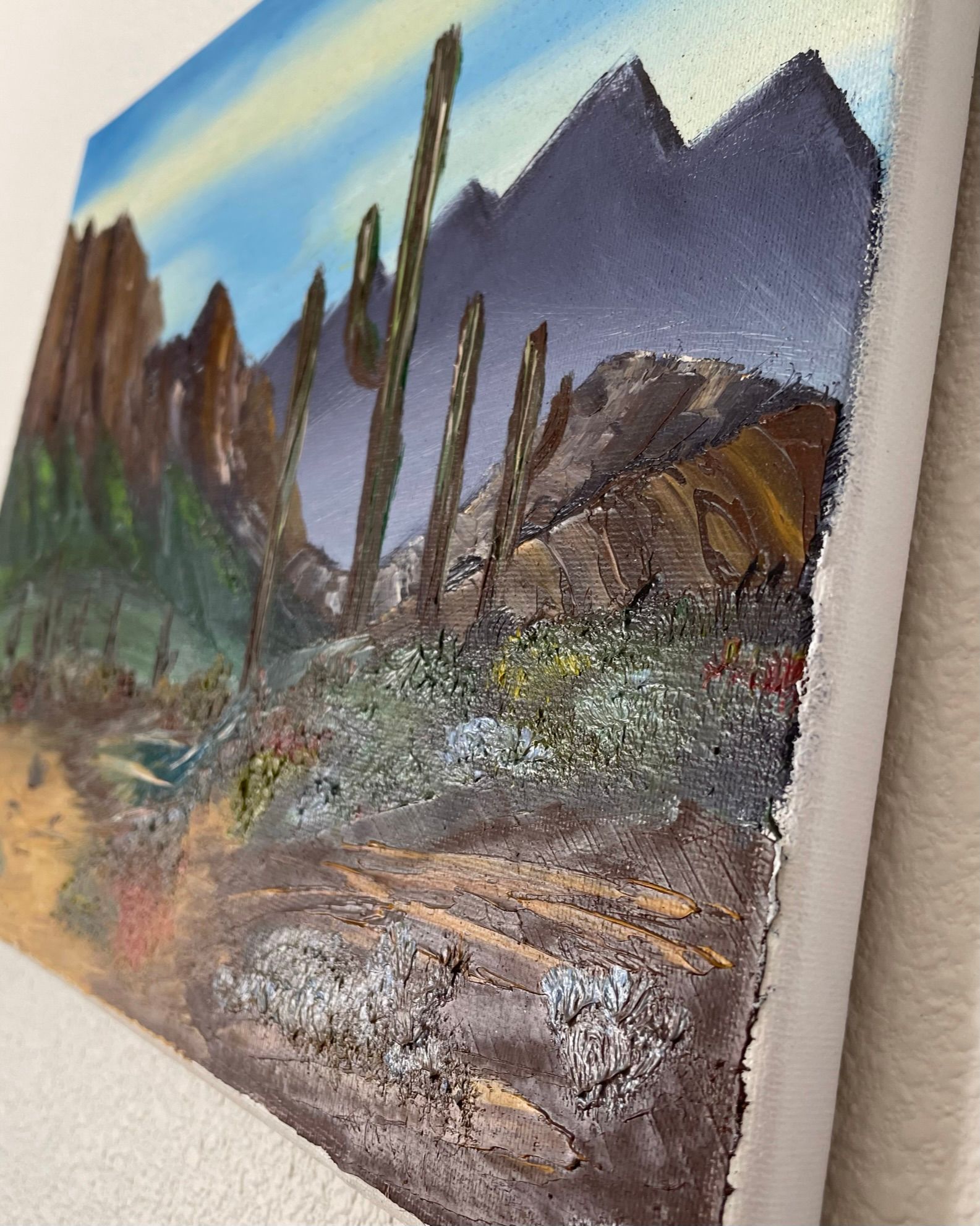 ---
Step into a world of tranquility and awe as you gaze upon the captivating "High Desert Haven" painting. This oil masterpiece on canvas transports you to the unique and breathtaking landscape of the high desert, where beauty thrives amidst the arid expanse. This masterpiece is a perfect addition to any space, bringing a sense of serenity and wonder into your home or office. Let it serve as a daily reminder of the power of perseverance and the hidden treasures that await those who dare to seek them. Allow yourself to be transported to the majesty of the high desert and be inspired by the captivating allure it holds.
Size: 11x14 landscape framed and  stretched-ready to hang cotton canvas
Price: $100 includes shipping
Available
Paintings ship within 3-5 business days
Or email me-[email protected] with the subject line as the name of the painting.
subject line: high desert haven
Payments accepted venmo, paypal, zelle
Elevate your space with captivating artwork that sparks joy and inspires tranquility. Place your order today and experience the transformative power of art in your everyday life. Don't wait, let your walls come alive with beauty and meaning. Learn more about ordering.