Beautiful tree lined background with a large old tree standing tall in this colorful painting.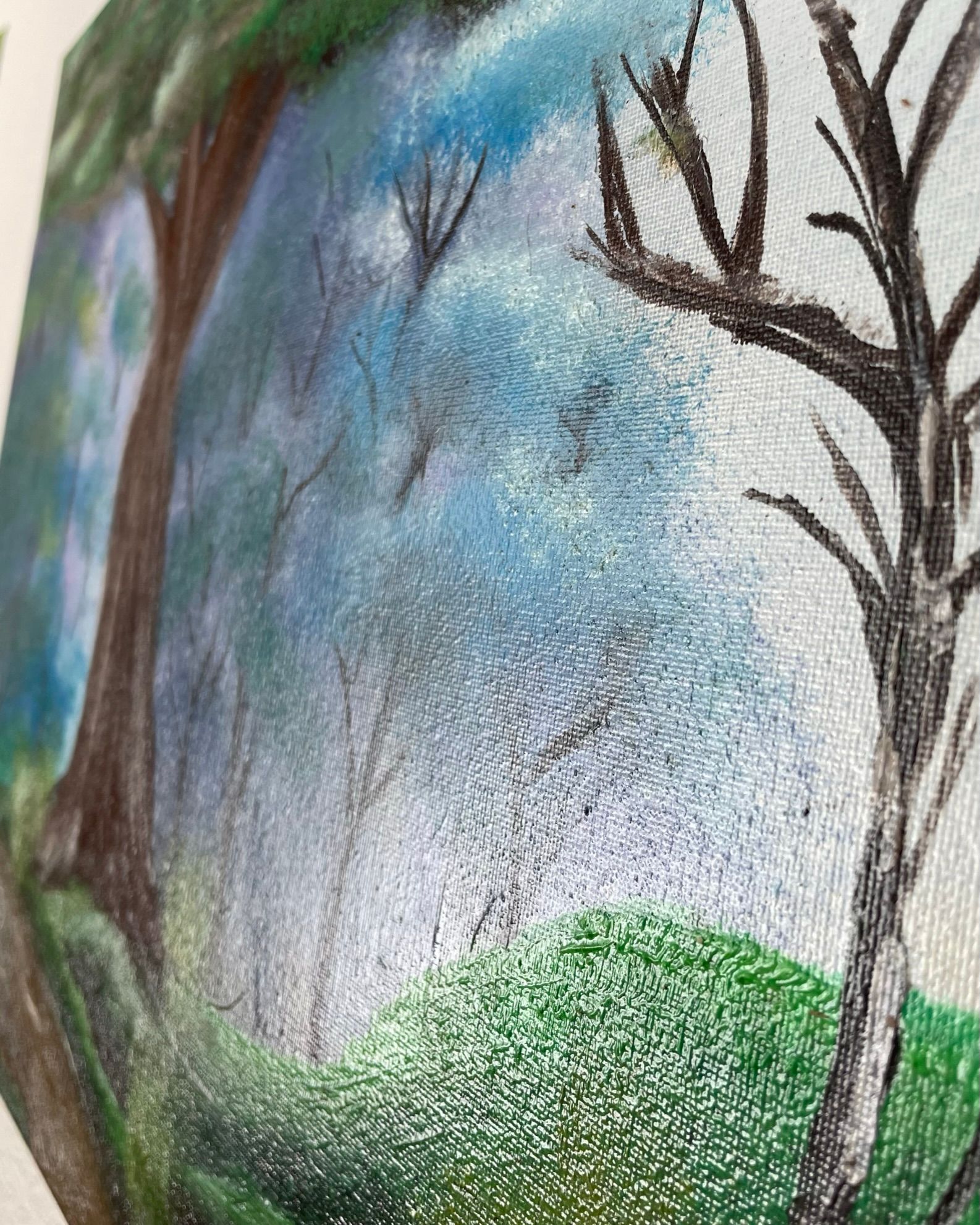 ---
Step into a world of timeless beauty as you behold a majestic old oak tree, portrayed on a grand scale in an oil painting on canvas. This captivating artwork transports you to the heart of nature, where towering oaks stand as guardians of the land. The centerpiece, a wizened oak tree, exudes strength and wisdom, its gnarled branches stretching towards the sky with a graceful dignity. Surrounding it, a lush forest of oaks whispers tales of generations past, their interlocking canopies creating an enchanting labyrinth of shade and sunlight.
Size: 16x20 landscape framed and  stretched-ready to hang cotton canvas
Price: $120 shipping included
Available
Paintings ship within 3-5 business days
Or email me-[email protected] with the subject line as the name of the painting.
subject line: large old tree
Payments accepted venmo, paypal, zelle
Elevate your space with captivating artwork that sparks joy and inspires tranquility. Place your order today and experience the transformative power of art in your everyday life. Don't wait, let your walls come alive with beauty and meaning. Learn more about ordering.