Setting sun over desert mountains in this beautiful scenic painting.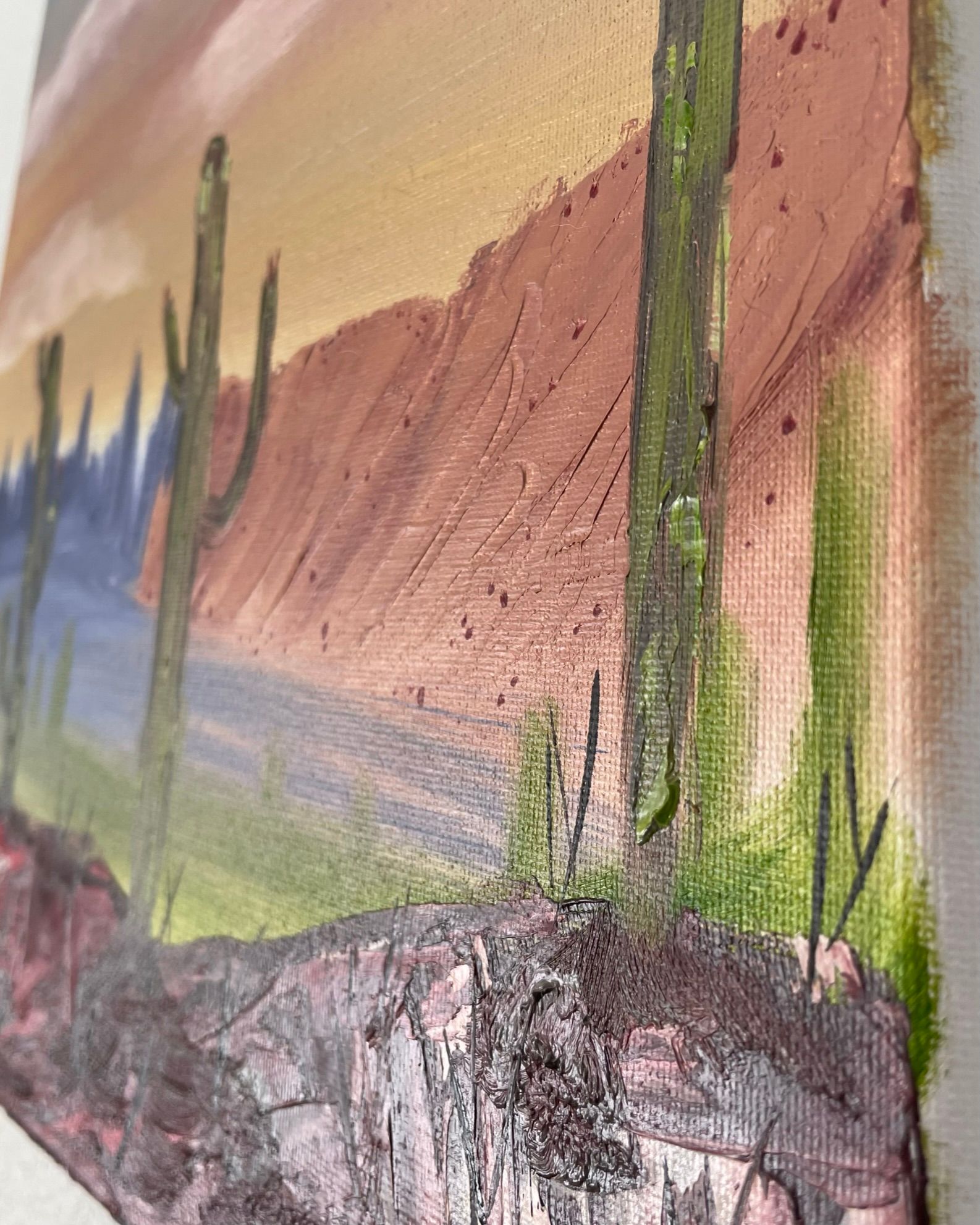 ---
Experience the ethereal beauty of a pastel desert evening, captured on canvas with delicate strokes of soft pastels. Let yourself be transported to this serene realm, where nature's magical palette unfolds, stirring a sense of peace and wonder within your soul.
Size: 12x12 landscape framed and  stretched-ready to hang cotton canvas
Price: $130 shipping included
Sold
Paintings ship within 3-5 business days

Looking for a painting similar to this?
Send me an email- [email protected]
subject line: Pastel Desert Evening
Elevate your space with captivating artwork that sparks joy and inspires tranquility. Place your order today and experience the transformative power of art in your everyday life. Don't wait, let your walls come alive with beauty and meaning. Learn more about ordering.