Misty water covered rocks below a moss lined waterfall, in a peaceful mountain setting.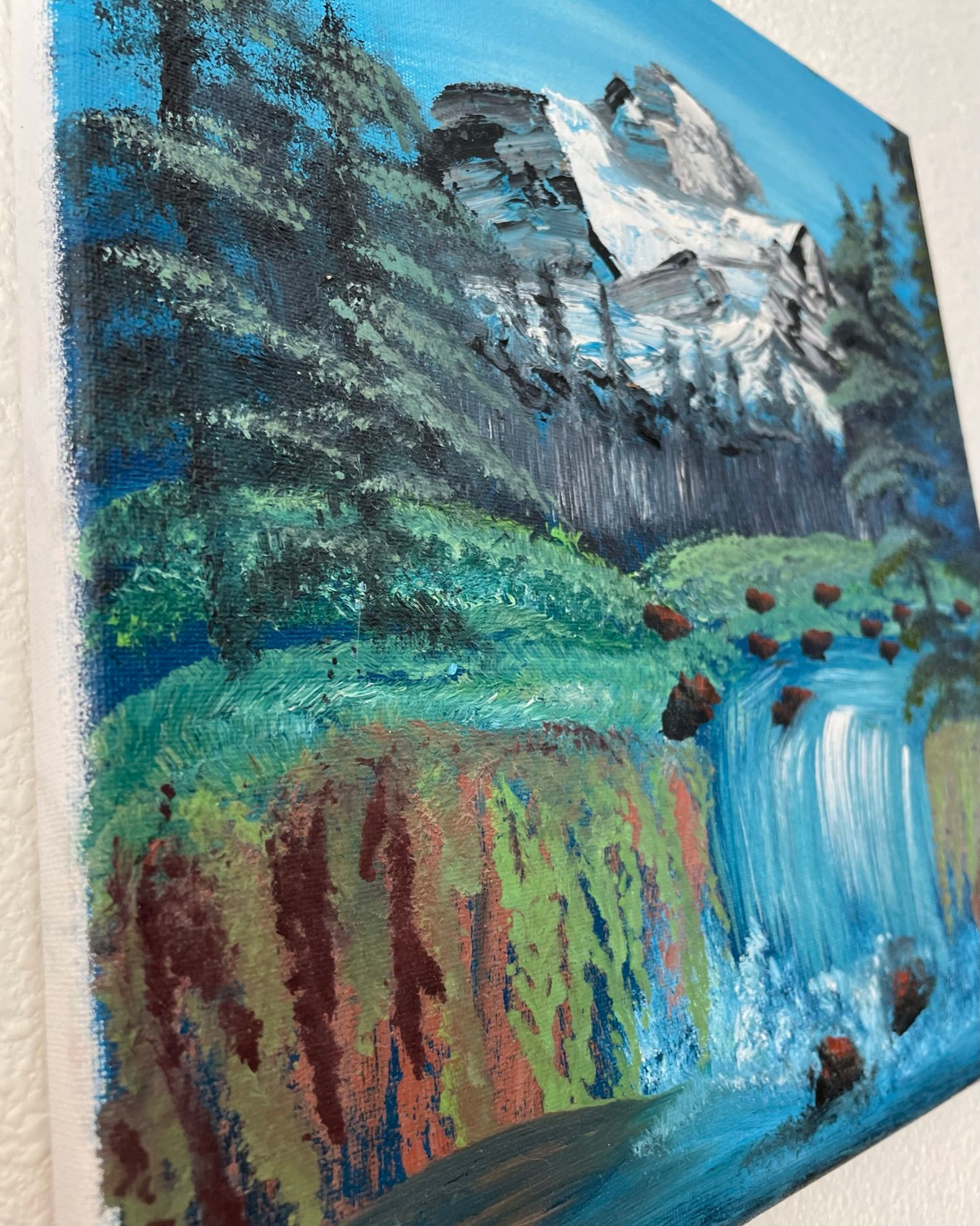 ---
Step into a realm of enchantment and tranquility as you gaze at a magnificent moss waterfall, brought to life on canvas. This captivating artwork immerses you in a lush world where nature's beauty thrives. The cascading water tumbles gracefully over rocks, enveloped by a vibrant tapestry of emerald moss. Allow yourself to be captivated by the tranquility of this moss-covered sanctuary, where harmony between earth, water, and flora is beautifully preserved in art.
Size: 12x12 landscape framed and  stretched-ready to hang cotton canvas
Price: $100 shipping included
Available
Paintings ship within 3-5 business days
Or email me-[email protected] with the subject line as the name of the painting.
subject line: moss forest waterfall
Payments accepted venmo, paypal, zelle
Elevate your space with captivating artwork that sparks joy and inspires tranquility. Place your order today and experience the transformative power of art in your everyday life. Don't wait, let your walls come alive with beauty and meaning. Learn more about ordering.