Scenic clear blue pond on a beautiful mountainside forest.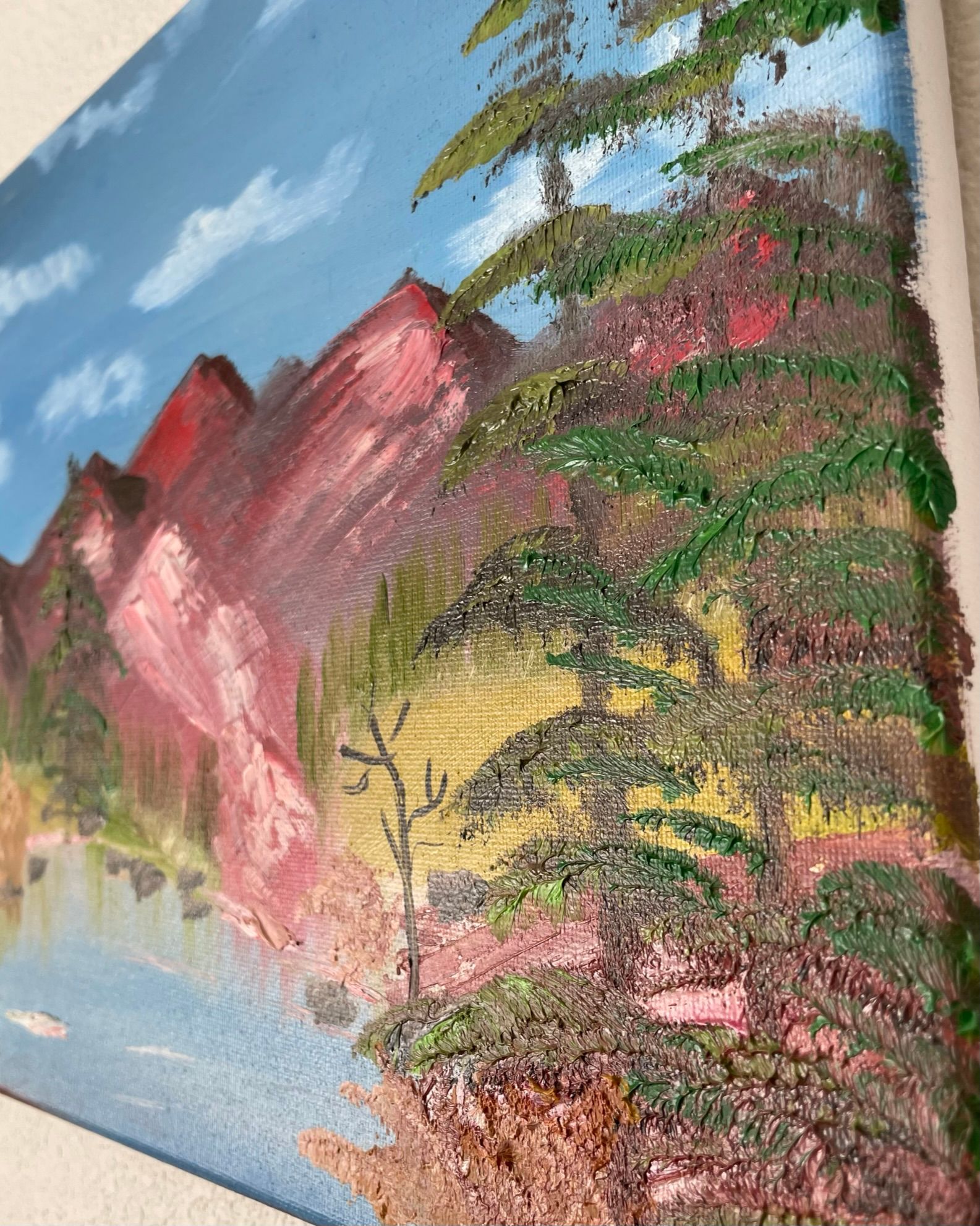 ---
Immerse yourself in the serene beauty of a mountain-side pond, depicted with delicate strokes on canvas. This captivating artwork transports you to a picturesque landscape, where rugged peaks stand as silent sentinels overseeing a tranquil oasis. The air is filled with a sense of peace and stillness, inviting you to pause and drink in the beauty of this mountain-side sanctuary. Allow yourself to be enchanted by the harmony of nature's elements and the undeniable allure of this mountain-side pond.
Size: 11x14 landscape framed and  stretched-ready to hang cotton canvas
Price: $100 shipping included
Available
Paintings ship within 3-5 business days

Or email me-[email protected] with the subject line as the name of the painting.
subject line: secluded mountain pond
Payments accepted venmo, paypal, zelle
Elevate your space with captivating artwork that sparks joy and inspires tranquility. Place your order today and experience the transformative power of art in your everyday life. Don't wait, let your walls come alive with beauty and meaning. Learn more about ordering.