Take a serene view of a full moon lighting up a night forest.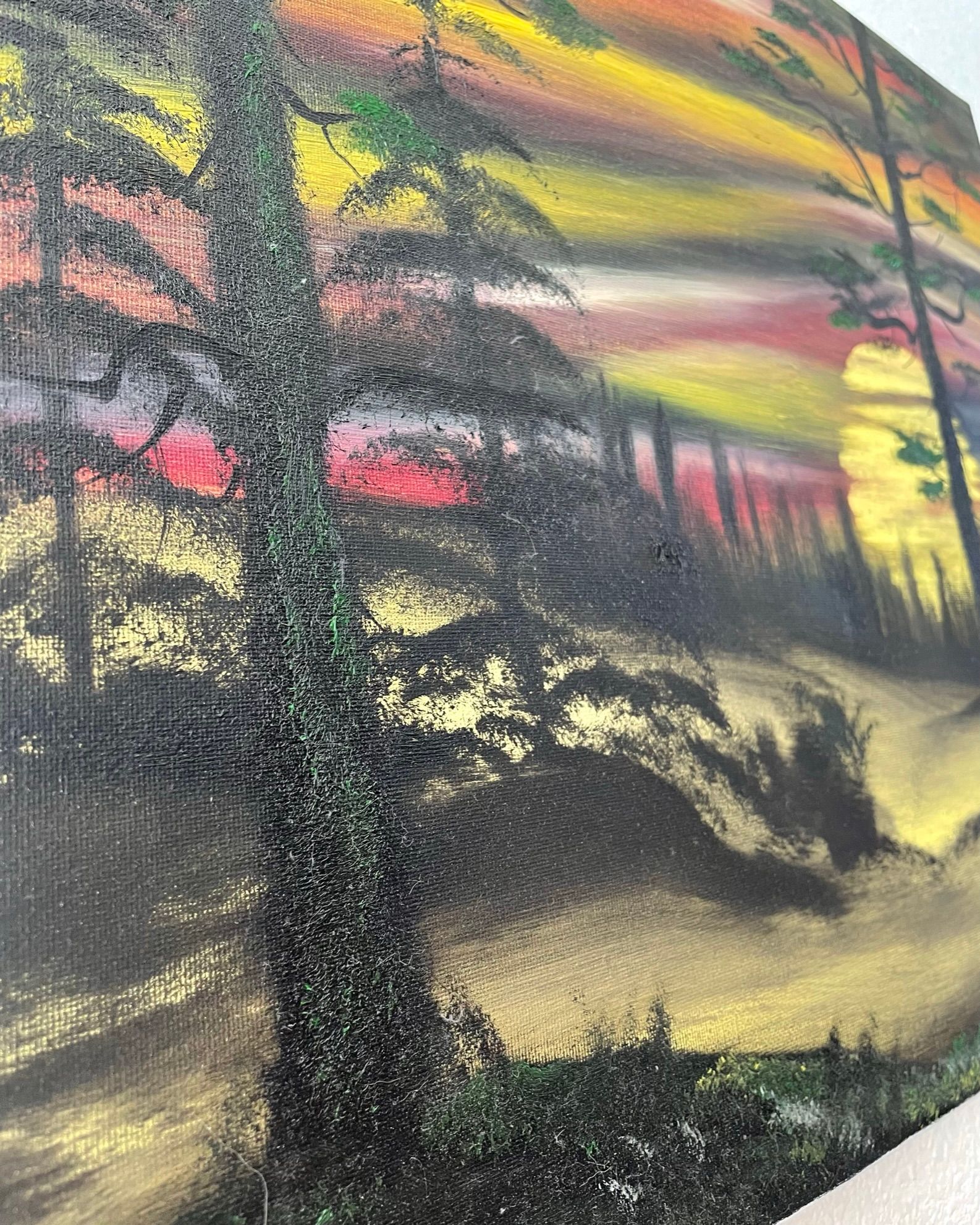 ---
Step into the enchanting realm of a moonlit forest, captured on a ready-to-hang canvas through the enchanting medium of oil painting. This extraordinary piece immediately transports you to a mystical world where the moon reigns supreme, casting its ethereal glow upon a forest of majestic pine trees. Whether you are an art aficionado or a nature enthusiast, this captivating oil painting is the perfect embodiment of nocturnal beauty. Hang it on your wall, and let it serve as a constant reminder of the enchantment that can be found in the depths of the forest, illuminated by the timeless glow of the full moon.
Size: 16 x 20 landscape framed and  stretched-ready to hang cotton canvas
Price: $120 includes shipping
Available
Paintings ship within 3-5 business days

Or email me-[email protected] with the subject line as the name of the painting.
subject line: forest night full moon
Payments accepted venmo, paypal, zelle
Elevate your space with captivating artwork that sparks joy and inspires tranquility. Place your order today and experience the transformative power of art in your everyday life. Don't wait, let your walls come alive with beauty and meaning. Learn more about ordering.