Imagine a cozy fire in a warm cozy cabin on a winter evening.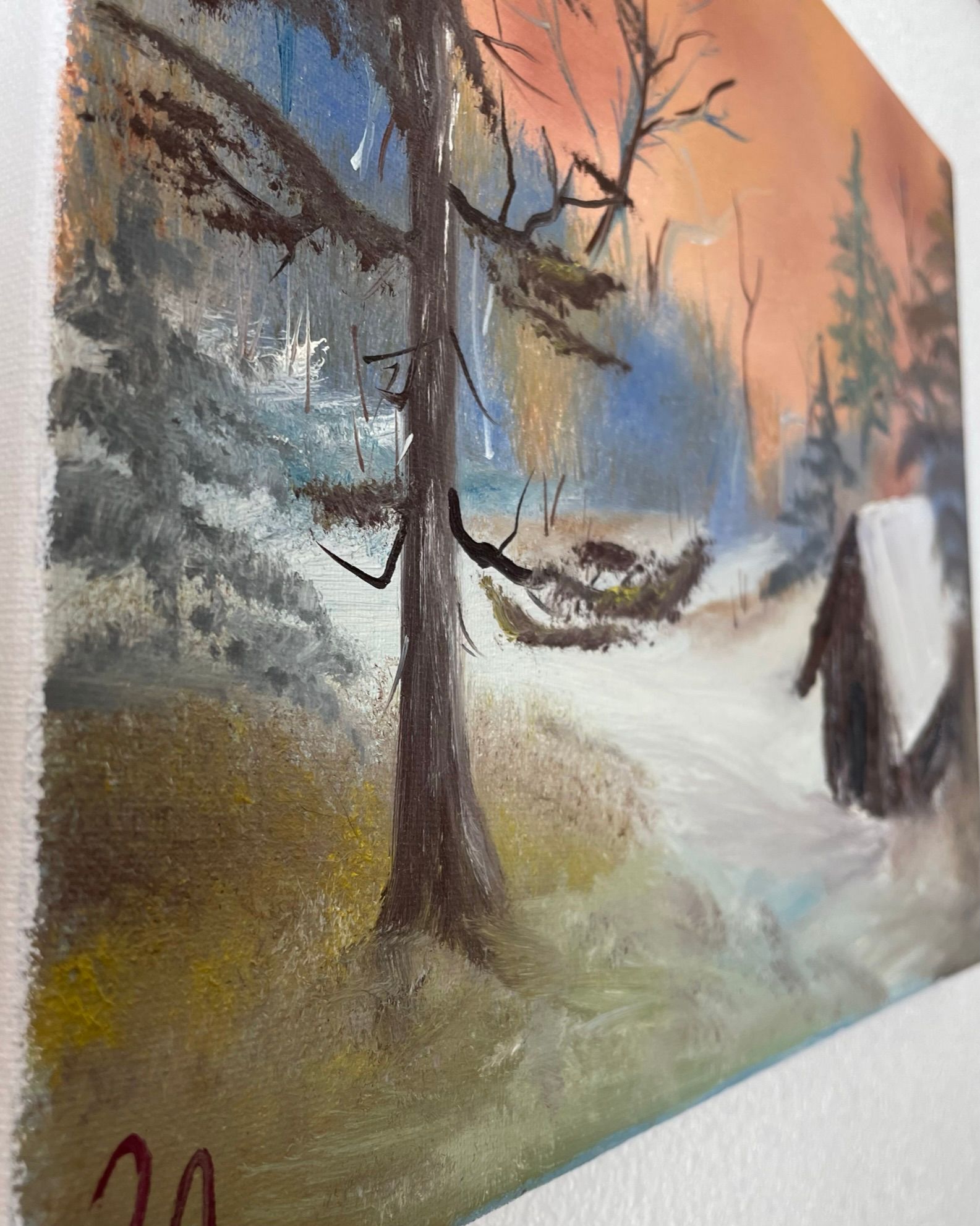 ---
Behold, a masterpiece brought to life through the skillful strokes of an artist's brush. A painting that captures the ethereal beauty of a snowy cabin at sunset, crafted meticulously on a canvas with the essence of oil. Indulge yourself in this awe-inspiring creation, and let the tranquility of this wintry scene wash over you. Owning this painting will not only embellish your space but also serve as a constant reminder of the beauty that can be found in the most ordinary of moments.
Size: 11x14 landscape framed and  stretched-ready to hang cotton canvas
Price: $100 shipping included
Available
Paintings ship within 3-5 business days
Or email me-[email protected] with the subject line as the name of the painting.
subject line: sunset snowy cabin
Payments accepted venmo, paypal, zelle
Elevate your space with captivating artwork that sparks joy and inspires tranquility. Place your order today and experience the transformative power of art in your everyday life. Don't wait, let your walls come alive with beauty and meaning. Learn more about ordering.