Roaring ocean waves over a sandy beach with swaying palm trees.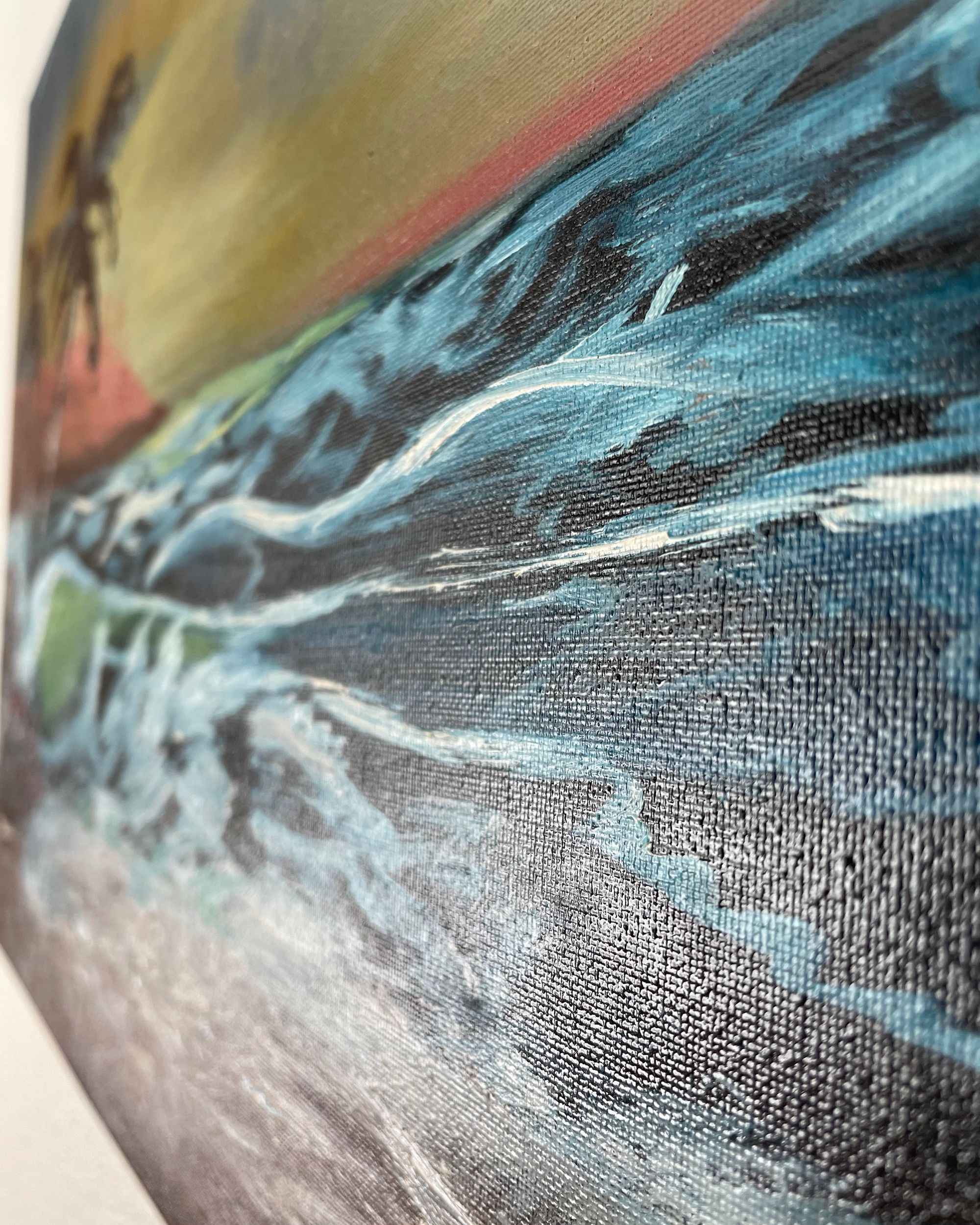 ---
Immerse yourself in the breathtaking beauty of a landscape oil painting on canvas. With masterful brushstrokes and a profound understanding of light and color, this artwork transports you to a realm where nature's majesty unfolds before your eyes. Each stroke captures the essence of the scene, evoking a sense of serenity, wonder, and a deep connection to the natural world. Experience the power of the landscape oil painting as it invites you to pause, appreciate, and find solace in the harmonious embrace of nature's ever-changing tapestry.
Size: 16x20 landscape framed and  stretched-ready to hang cotton canvas
Price: $120 shipping included
Available
Paintings ship within 3-5 business days.
Or email me-[email protected] with the subject line as the name of the painting.
subject line: windy beach shores
Payments accepted venmo, paypal, zelle
Elevate your space with captivating artwork that sparks joy and inspires tranquility. Place your order today and experience the transformative power of art in your everyday life. Don't wait, let your walls come alive with beauty and meaning. Learn more about ordering.