Purple fluffy clouds amidst a pink sky with a desert rock formation and large cactus.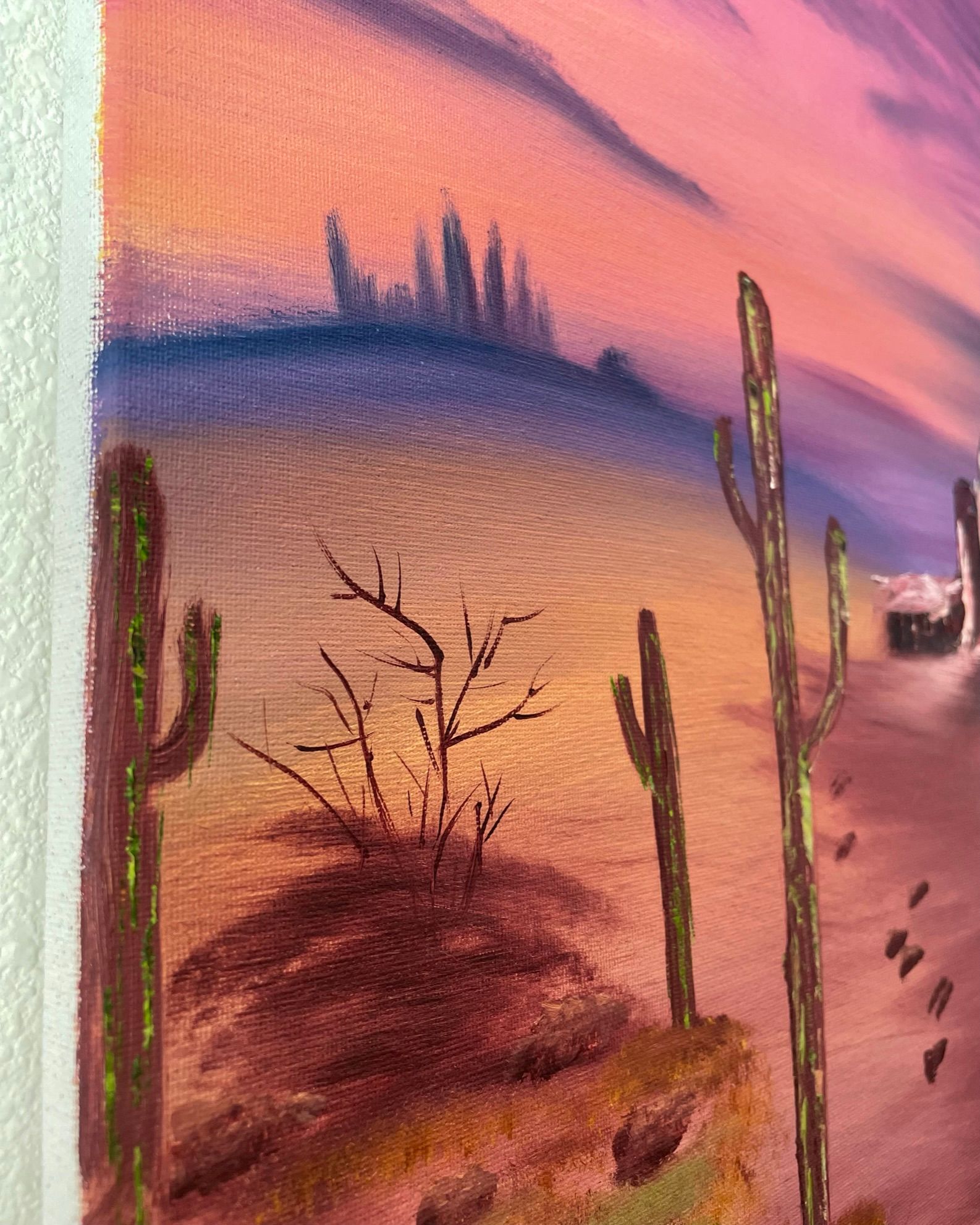 ---
Indulge in the captivating allure of a desert sunset captured on canvas with breathtaking strokes of oil paint. This mesmerizing artwork transports you to a vast arid landscape, with shifting hues of burnt orange, fiery reds, and golden yellows illuminating the horizon. Allow yourself to be drawn into the serenity of this desert sunset, where time stands still and nature's beauty takes center stage.
Size: 20x16 vertical framed and  stretched-ready to hang cotton canvas
Price: $120 shipping included
Available
Paintings ship within 3-5 business days
Or email me-[email protected] with the subject line as the name of the painting.
subject line: pink sky desert sunset
Payments accepted venmo, paypal, zelle
Elevate your space with captivating artwork that sparks joy and inspires tranquility. Place your order today and experience the transformative power of art in your everyday life. Don't wait, let your walls come alive with beauty and meaning. Learn more about ordering.